Dry Risers Direct are on the move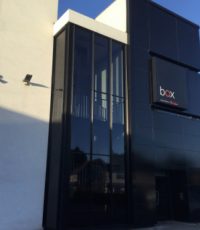 Dry Risers Direct are delighted to announce that due to their continued growth they are moving their Head Office to new larger premises on 19th September 2016.
The new address is Blackbox, Beech Lane, Wilmslow, Cheshire, England, SK95ER.  The business freephone: 0800 689 4034, general enquiries email: enquiries@dryrisersdirect.co.uk and all other phone numbers and email addresses will remain the same.
The move is in response to business growth in the Dry Riser and Hydrant service and installation sector and an necessary increase in the number of our talented employees.
"The Head Office move to new premises is a landmark for us as a company. Due to the support of our customers and our hardworking team, we have experienced substantial  growth over the last year. The new spacious office, located within close proximity to the M56, M60 and M6 motorways, will provide us with the right environment to build on what we already have and take the company from strength to strength in the future"
Adrian Pritchard, Managing Director, Dry Risers Direct Limited.
The existing Head Office will be still operational until 1st December 2016 to ensure a smooth transition, there should however be minimal disruption to customers as a result of the move.