CAll now on 0800 689 4034 for a free no obligation quotation
About Us at Dry Risers Direct
Dry Risers Direct designs, installs, maintains and tests dry riser systems and services fire sprinkler systems and privately owned fire hydrants. In addition we also install wet riser pipework.  All our dry and wet riser installations and fire hydrant work conforms to BS9990 2015 and all other relevant British Standards and legislation.
Dry Risers Direct is a prominent player in the UK dry and wet riser market place. We pride ourselves in working hard to offer excellent customer service, innovative design and a comprehensive after-care service.
We work with a broad range of customers from Architects, Design & Build contractors, Main Contractors and M&E Contractors to individuals.
We have four locations throughout the UK. Our head office is located in Wilmslow, Cheshire with a logistics centres in  Watford and Bolton, and a South East Regional office in Hastings, Sussex. We have UK coverage for all our work.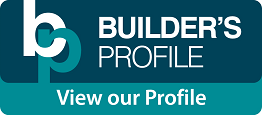 Our Expertise
Predominantly we are a residential and commercial service and installation company, working in the Fire Suppression industry.  We specialise in dry risers, fire sprinklers and privately owned fire hydrants.
All our systems are designed, installed and commissioned to BS9990: 2015 Standards. All of our parts are to BS5041 standards. We have a 24hour helpline manned by our own staff.
Services offered by Dry Risers Direct include all aspects of Dry Riser system design, installation, commissioning and servicing:-
Dry Riser system design.
Free non-obligatory quotations.
Free site surveys.
Honest advice and support to ensure that the Dry Riser system chosen best suits your needs.
Personal and professional customer service.
For all your dry riser needs, please email site drawings to enquiries@dryrisersdirect.co.uk for a quick quotation.
Our Work
Saving lives, protecting property, safeguarding investments are our core objectives.
Our staff and contractors are trained to industry recognised standards (in particular BS9990:2015) for all the work we carry out and we implement regular training updates and toolbox talks to keep our staff informed.  Our public and employers liability insurances are through Brit Syndicate 2987 at Lloyd's of London,  Policy Number: VG245X17A0000-2077
We are accredited within the Contractors Health and Safety Assessment Scheme (CHAS) having demonstrated compliance with and sound management of current health and safety legislation.